MBA InfoTech - Information Technology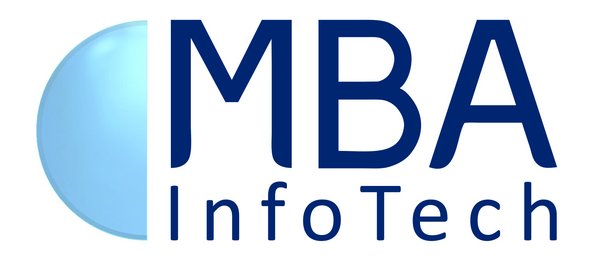 This MBA program is designed for:
computer engineers
employees who are in a leading position or aspire to such a position
company founders.
Participant's feedbacks confirm that the MBA Information Technology is an attractive option for a part-time master's course offered by the University of Potsdam.
Our postgraduate students can choose between the complete Master's program taking the degree "Master of business Administration" and specific modules that meet their individual needs.
The fundamental objective is to promote our participants' personal and professional career goals, which are crucial for the long-term success of their company. The students are trained in all areas of the current management theory and learn how these areas are interconnected. Beside inspecting various practical situations and issues, we place great emphasis on analytic and strategic thinking. Beyond profound education, special training is provided by case studies reflecting specific features of the IT industry.
The part-time degree program can be completed in a space of two years by alternating on-site attendance and distance learning phases. With this model, participants can acquire the Master's degree and thereby advance in their job.
Master of Business Administration - Ausführliche Informationen