We bring academia and business together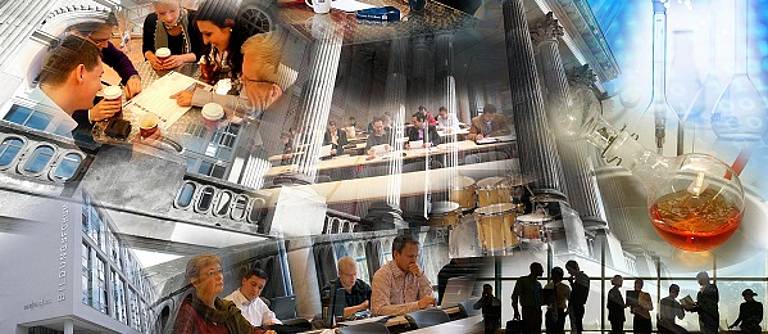 Along with individuals, businesses and public administration, the partners and clients of UP Transfer GmbH include organizations and research institutions throughout Germany and overseas.
The range of services offered by UP Transfer GmbH rests on three pillars:
Professional development training for specialists and executives
The executive education programs consist of practice-oriented courses of study and part-time advanced training for executives across the private and public sectors (Public Policy & Management, Business Administration). Also included are various projects in the field of demographic change and projects to ensure the supply of specialists and executives in the future.
2. Research & Develop-ment
Applied Research & Development
In the field of research and development, experts develop solutions for a variety of applications, ranging from applied chemistry and physics to life sciences and geosciences to information and communication technologie.
Services for academia and Business

UP Transfer GmbH delivers a broad spectrum of support services to the University of Potsdam, which includes conference services, technology consulting services, and the sale of merchandising products in the UNIshop. UP Transfer GmbH also provides services to the "Industry and Business" partner network.