Application period Master of Public Management 2022/2023 has begun!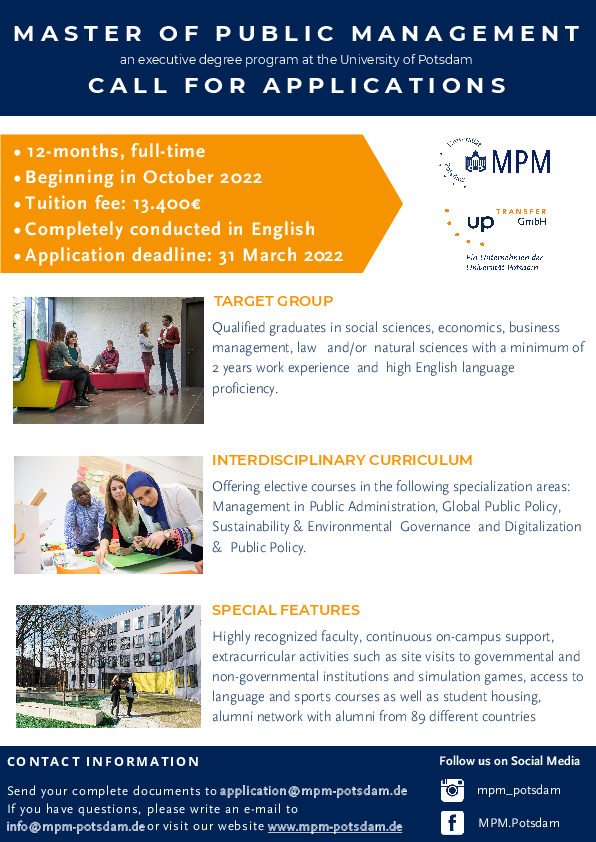 The application period for the international executive master's degree "Master of Public Management" (MPM) has officially started! All information on the application procedure can be found on the respective section of our website. Applications are accepted until 31 March 2022 and must be sent to application@mpm-potsdam.de
If you have any questions that go beyond the Q&A section of our website, feel free to write an e-mail to info@mpm-potsdam.de.
Back