Integration through Qualification:
The program "Integration through Qualification" aims at sustainable improvements in the labour market integration of adults with a migration background. The program is supported by the Federal Ministry of Labour and Social Affairs (BMAS) and the European Social Fund (ESF).
Partners in the implementation are the Federal Ministry of Education and Research (BMBF) and the Federal Employment Agency (BA).
Qualification program for academics: Business Administration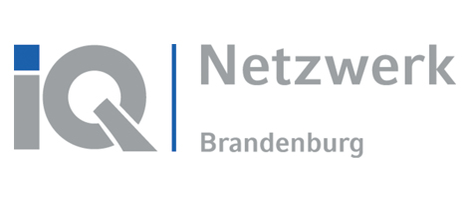 This project intends to qualify further individuals with foreign academic degrees in Business Administration and to refresh their specialist knowledge.
Academics with foreign degrees are often not employed at a level corresponding to their qualifications, or experience difficulties in entering the labour market at all. UP Transfer GmbH at the University of Potsdam is offering a practical bridging qualification to address this issue. This university qualification will give the participants an opportunity to improve their current employment opportunities.
Course description
Specialised training: Introduction to Business Administration, Introduction to Financial Accounting, Introduction to Cost and Performance Accounting, International Trade Relationships, Employment and Tax Law, Introduction to Health Economics and two subjects to be available: Marketing/Business Development or Controlling
General career training: Preparation for the Application Process, Intercultural Communication, Microsoft Office, Project- and Conflictmanagement, Communication in workteams
An integral part of these training measures are to strengthen language skills, both on the level of generic communication and occupation-specific language.
Company internship: The internship phase is also intended to help the participant prepare to enter into a working relationship
Certification awarded: Certificate
More information to implementation und application you will find in our information sheet and in our flyer:
Contact:
Katrin Mischun (Project Manager)
Tel.: (0331) 9774608
E-Mail: katrin.mischun[at]uni-potsdam.de
UP Transfer GmbH an der Universität Potsdam
August-Bebel-Str. 89, Haus 7, Room 1.10
14482 Potsdam